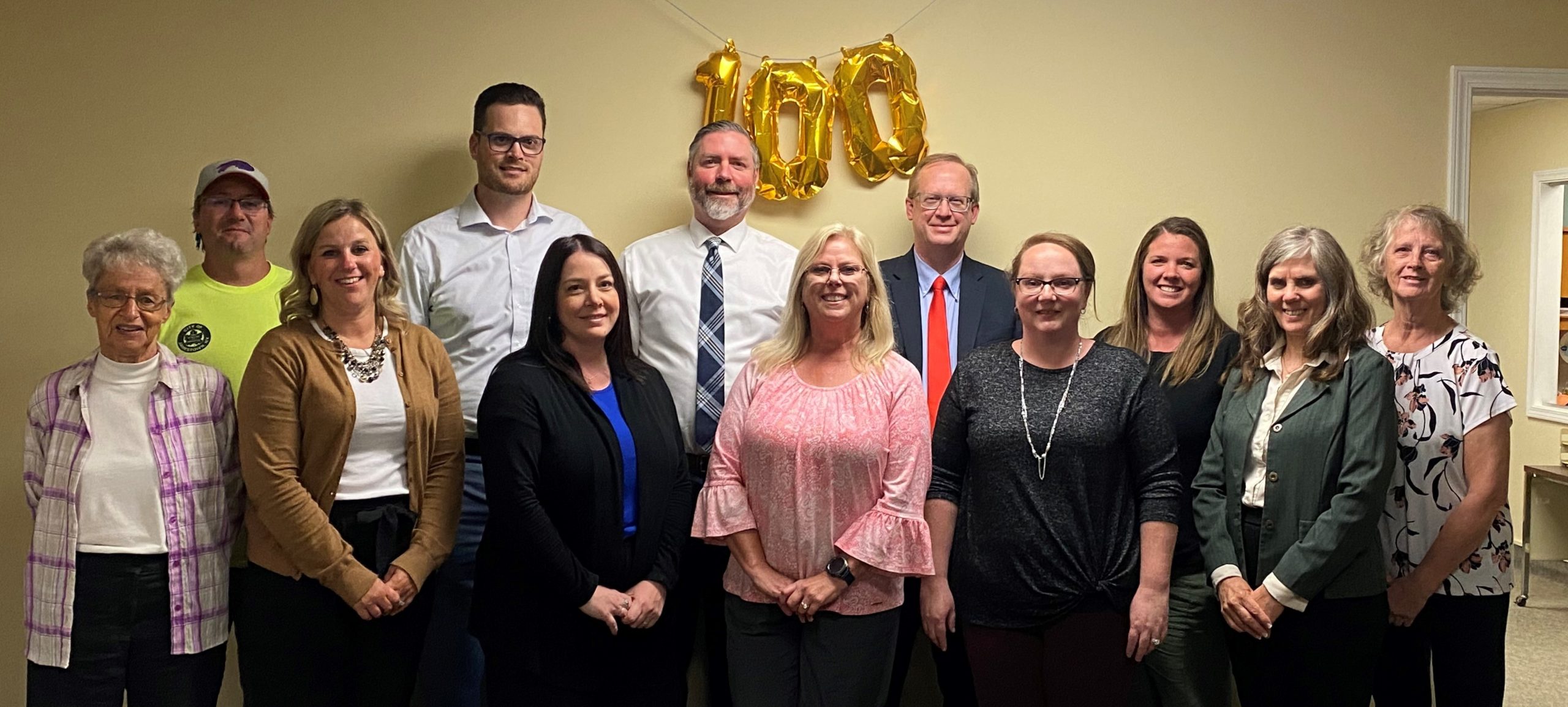 Just a few weeks short of its 100th birthday, CBA Vision Rehabilitation Services held its 100th Annual Meeting at its office in Jamestown. "We began our meeting time with refreshments and socializing between the staff and the board members.  We usually get right down to business, so it was nice to take some time to catch up and chat.  It's a fun group of very dedicated community members," said Megan Maynard, President of the Board of Directors, "I have been on this board for almost 10 years.  This is a good organization that provides unduplicated services to some of our most vulnerable populations. CBA serves anyone declared legally blind in Chautauqua and Cattaraugus Counties."
The annual meeting opened with a review of the 99th annual meeting minutes, the 2021 audit report by EFPR Group, and the investment report by Kathryn Colvin, Financial Advisor for Edward Jones.  The audit is available along with the organization's annual report on the website at www.chautauquablind.org.
After reviewing the 100th Annual Report, Executive Director Joni Blackman reported on the current state of the organization, "Our biggest concern is we are not back to the pre-COVID19 service level which means there are clients that need us but have not contacted us.  I am actively reaching out to local eye care providers and adult living facilities to let them know we are available to help their legally blind clients and residents.  Financially, we are slowly recovering from the loss of the past two years and are excited to be moving into the planning and implementation stages of the strategic plan which we just completed in March."
The Board was pleased to hear that almost $12,000 was raised at the 10th Dining in the Dark event in April.  Plans are underway in the Fund Development Committee to hold an Art and Wine Auction in August.
With only one Board member declining to serve a third term, two new board members were voted onto the Board of Directors.  They are Mallary Tyler and Tim LaCroix.  Both remarked they are looking forward to learning more about the organization and working with their fellow board members.  "The Board works well together.  They bring a wide range of skills and knowledge to the organization.  I am looking forward to the next year," said Blackman.